Congratulations graduate! You made it! Our Graduate Program can help you gear up for the next chapter of your life.
Our graduate program is optimally build just for you!
You've just completed your studies and are now ready to start your career. You need a vehicle to make it happen? Even if you have no previous vehicle buying experience, our Graduate Program can give you the opportunity to enjoy a new Ford vehicle of your own. Desjardins Ford Ltee is dedicated to help you every step of the way to ensure you get into the vehicle that's right for you.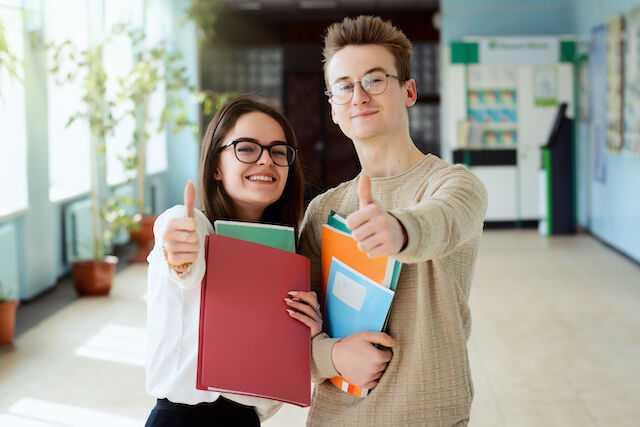 Graduation Requirements
You can apply for credit under our Graduate Program, if you are over 18 years old and:
you are a student who graduated or will graduate within the next 4 months from a Canadian accredited University undergraduate degree program, from a two-year college program, from a three-year CEGEP D.E.C. program in Quebec, or from a recognized military or police academy
you are a full-time post-graduate student who has graduated from a Canadian accredited University with a Masters, Doctorate or PhD program within the last 24 months
you are a full-time student who will graduate from a Canadian accredited University with a Masters, Doctorate or PhD program within the next 24 months
Be sure to set aside a current paystub or a confirmation of employment offer from your future employer, as it will be required during the credit application process.*
Start to shop today
Whether online or in dealership, browse our new and used Ford vehicle inventories, estimate your payment quickly with our shopping tool, schedule your test drive and apply for credit.
Suppose you are looking for a recently used vehicle. In that case, we offer a wide choice of cars inspected from top to bottom for guaranteed pleasure and
certified vehicles
providing a guarantee of up to 6 years and 120,000 kilometres.
Our new and pre-owned vehicles specialists and our financing specialists are available throughout the process.
Our sales team and credit specialist are available to support you efficiently at each step of the way. Shop with confidence at Desjardins Ford Ltee, member of Groupe automobile Desjardins.