Discover this model
Ford Mustang, powerful and sporty
Everyone knows the Ford Mustang. All car enthusiasts appreciate the timeless silhouette and iconic personality of one of the most powerful and dynamic muscle cars in history. Whether in its most standard version, or more exclusive versions like the Shelby GT500 or the Bullitt, the Ford Mustang adds to the driving pleasure a spectacular personality, and technological characteristics capable of raising enthusiasm.
Style and tradition
The Ford Mustang is an integral part of automotive history. From its inception in the mid-1960s to the present day, it has represented the pinnacle of performance. But it is by its modern style that it conquers hearts. Its plunging hood, its aerodynamic roofline and its distinctive headlights and alternative indicators allow it to stand out. In a coupe or convertible version, the Ford Mustang offers some 18 different wheel styles, unique colour choices, a range of optional seats and a ton of possibilities to customize your vehicle.
Motors, etc.
The Ford Mustang stands out under the hood. Benefiting from exceptional performance, while offering a remarkable fuel economy, the sports car makes the most of the Ecoboost engines that equip it. You can choose from a 2.3-litre turbo 4-cylinder engine that can extract some 310 horsepower mechanically or a 5.0-litre V8 with 460 horsepower. The Bullitt version adds some 20 horsepower to the V8, while the powerful Shelby cars total 526 and 760 horses, respectively.
Shelby GT500
For 2020, the Mustang Shelby GT 500 version is the one that has evolved the fastest. Its 5.2-litre V8 supercharged engine is the most powerful Ford engine on the road, with 760 horsepower and 695 pound-feet of torque. It is paired with a Tremec 7-speed automatic transmission with double clutch specially designed for it. Track Apps and dashboard customization, standard on the Shelby GT500, help recreate the perfect environment and get the most out of this unique car.
To remember
Ecoboost 2.3-liter 4-cylinder engine
Shelby GT350 version with manual transmission offered
Shelby GT500 with exclusive automatic transmission
10-speed automatic transmission as standard (except Shelby)
High-performance package available
Optional Magneride damping system
Independent rear suspensions
Bang & Olufsen audio system
---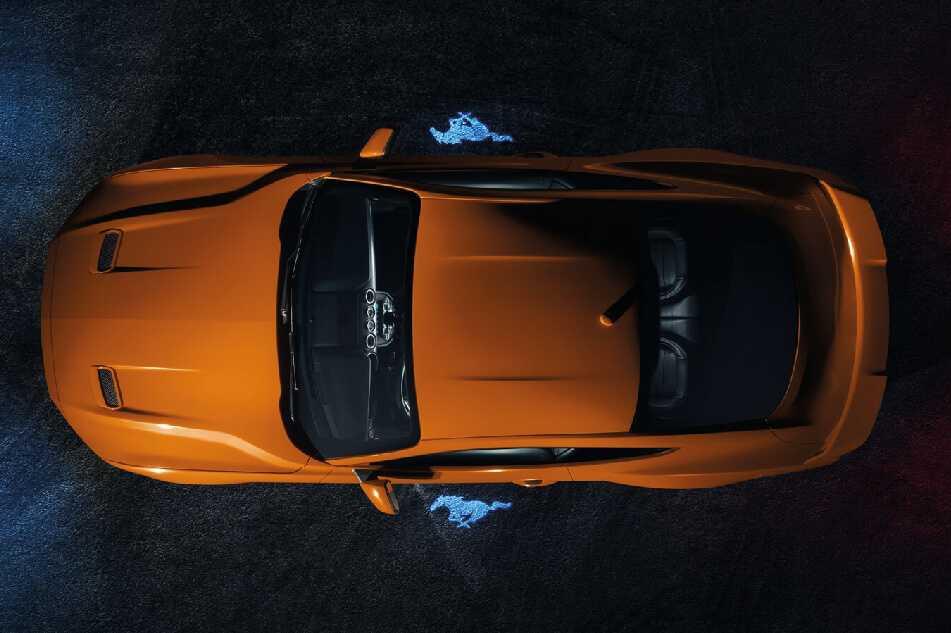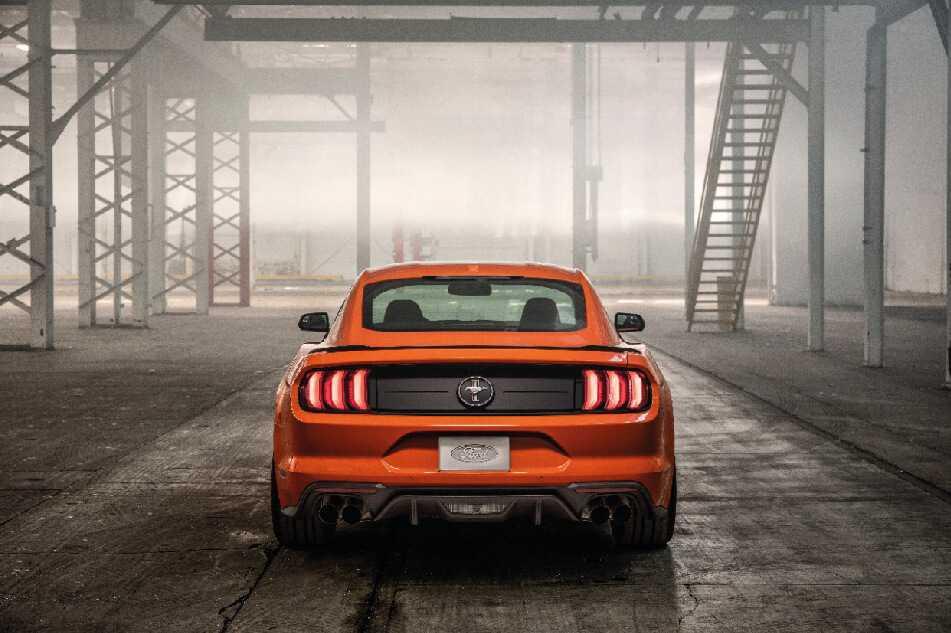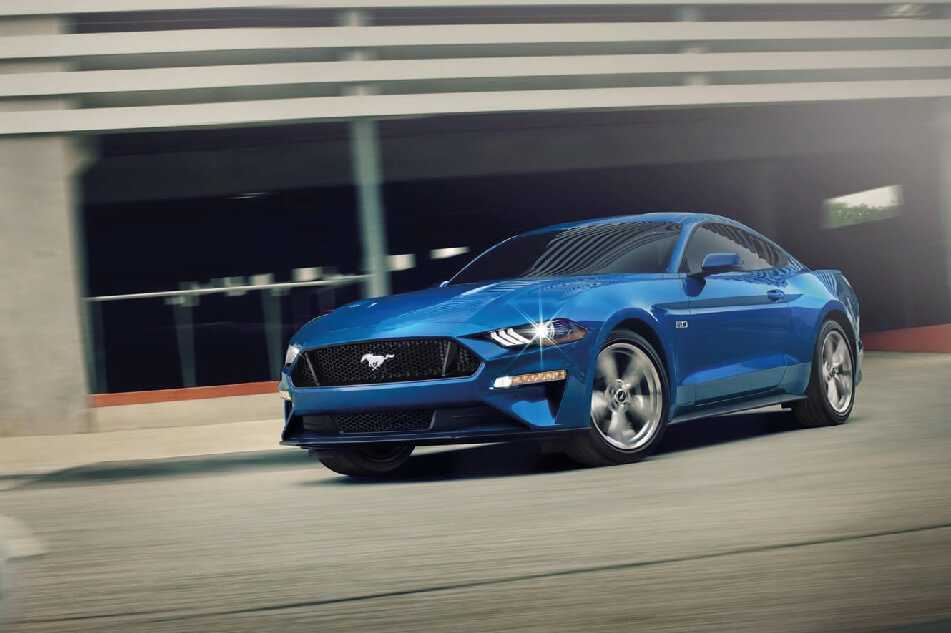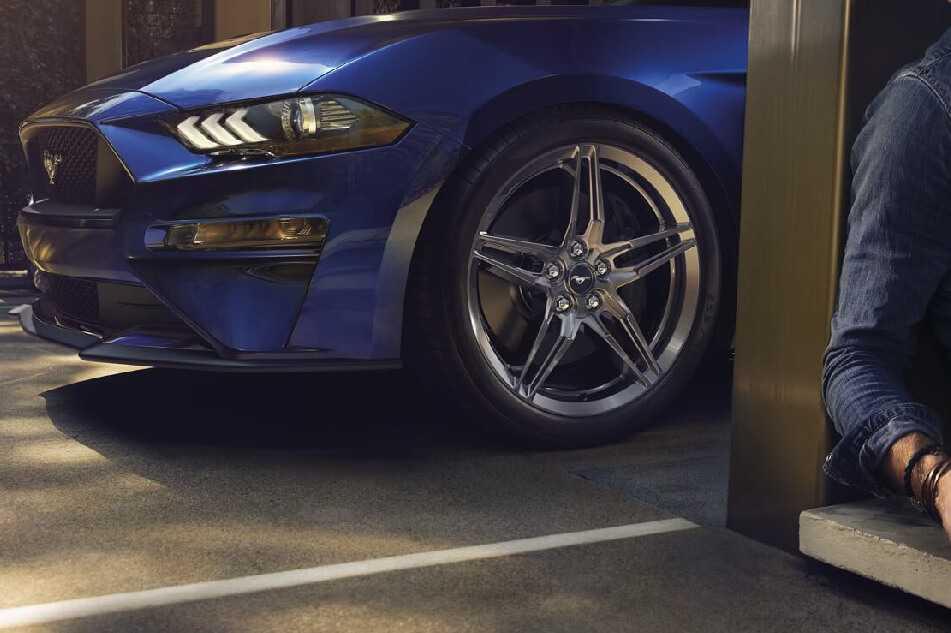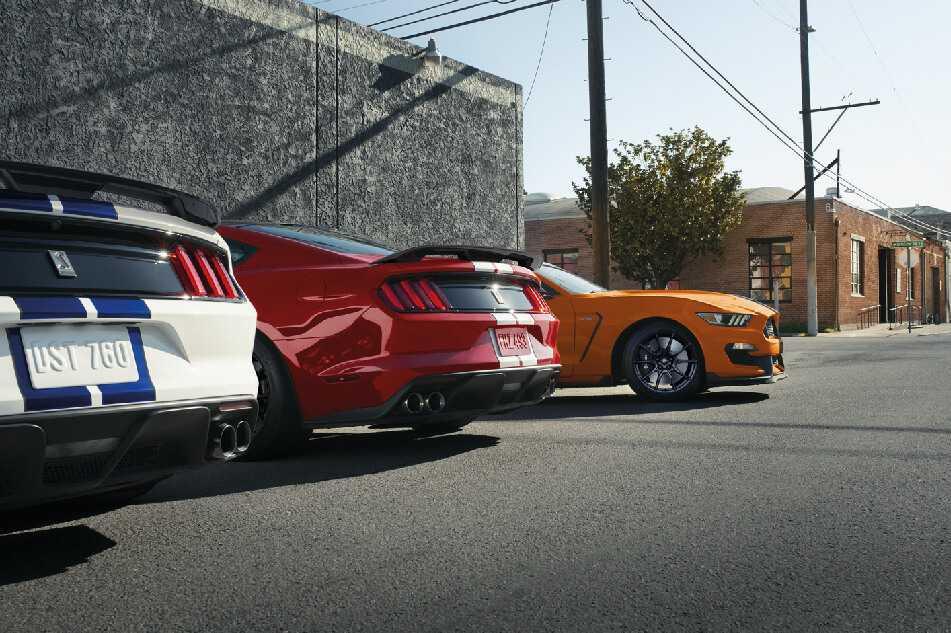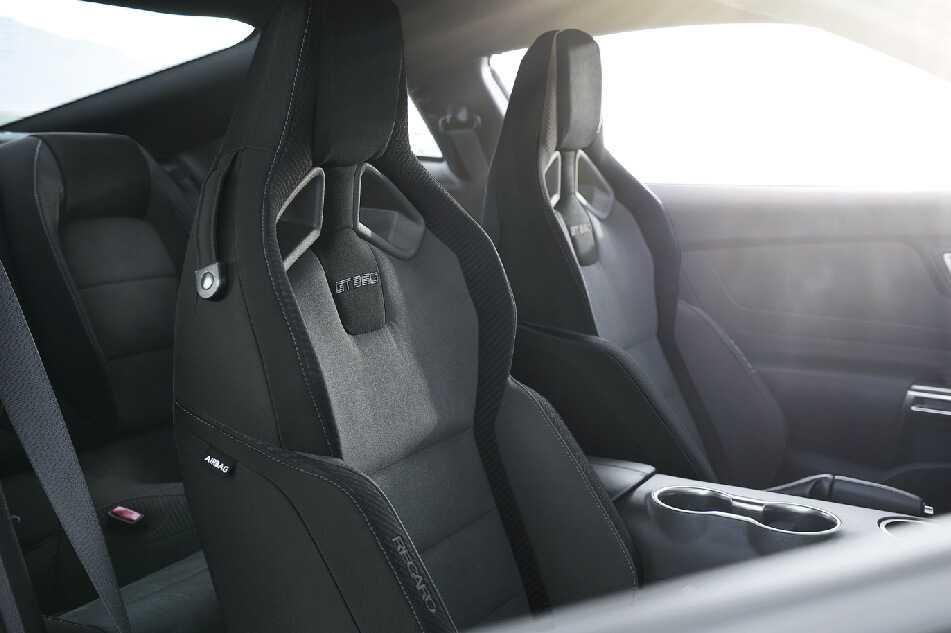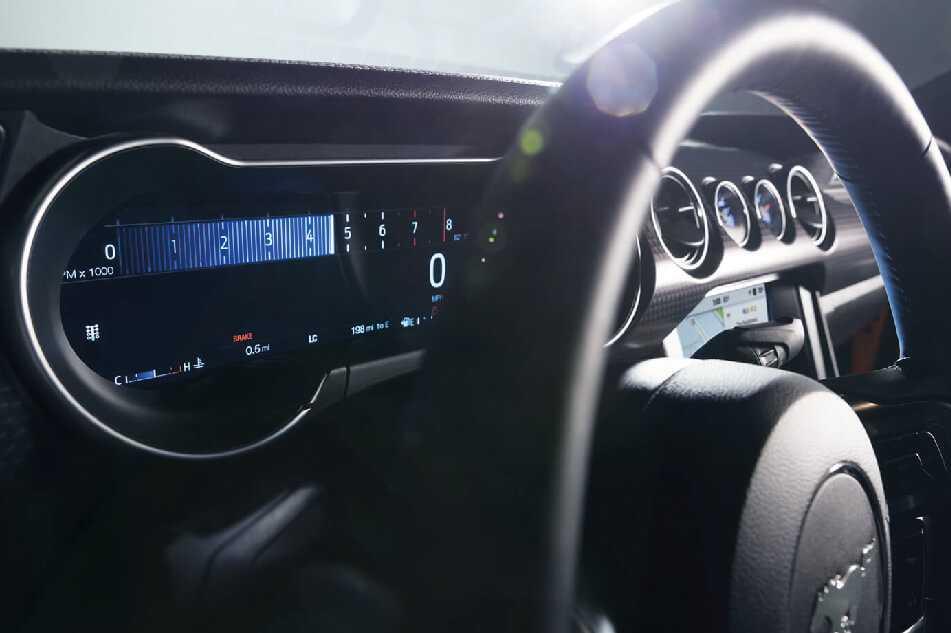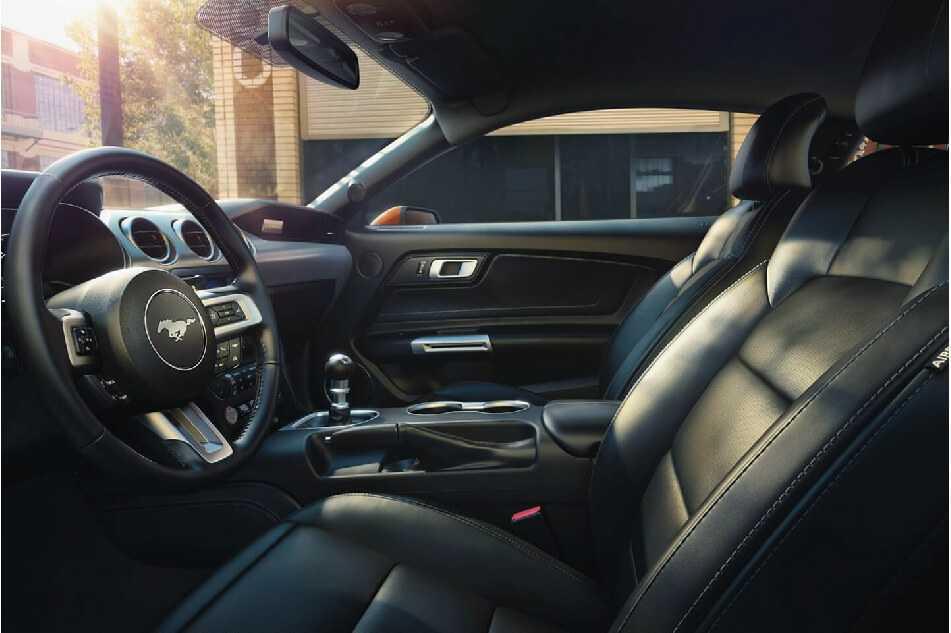 ---